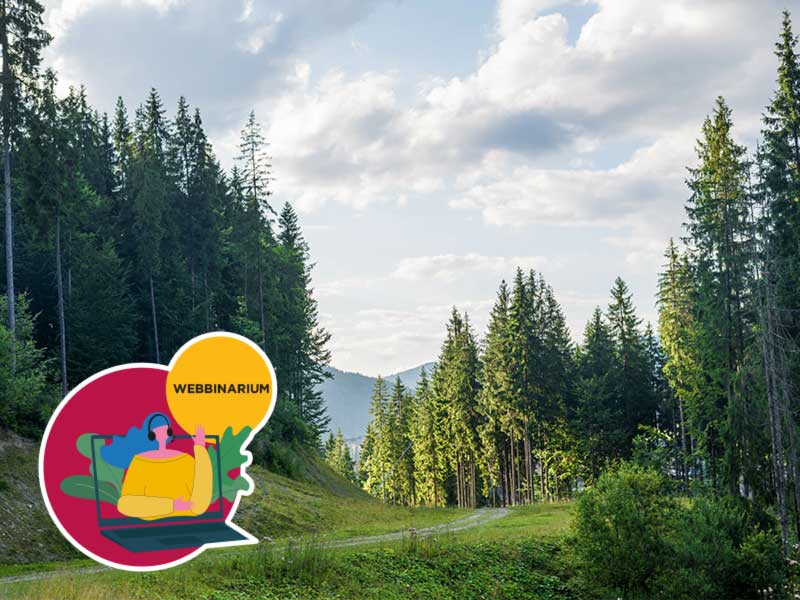 Under attack: Ukraine's people and their urban forests
2 februari, 2024 - 09:00

-

11:00

|

850 kr (ex moms)
Boka plats här
There were errors with your submission. Please try again.

Under attack: Ukraine's people and their urban forests
Join ecologist Oleksandra Khalaim, PhD, on a journey through nearly a decade of climate resilience and community engagement projects in Ukraine's urban forests.
In this Stångby Akademi webinar, Oleksandra revisits her earliest pilot projects, commencing in Kyiv in 2016, and share the evolution of these initiatives, culminating in ambitious plans for a nationwide deployment of the cutting-edge iTree Eco software – plans which were dramatically derailed when Russia launched its full-scale invasion of Ukraine.
During the webinar, you will have the opportunity to hear firsthand accounts from local representatives of grassroots movements, learning how they adapted their community-based efforts in urban forests to the challenging conditions of wartime. Oleksandra will conclude by providing a perspective on the impact of war on scientists' capacity to conduct field research in times of conflict, and the ramifications of war on the delicate and already vulnerable ecosystems of Southern Ukraine.
This webinar promises an insightful exploration of resilience, community engagement, and the profound implications of war on both scientific endeavors and fragile ecosystems. Join us as we navigate the intricate interplay of science and adversity in Ukraine's urban forests.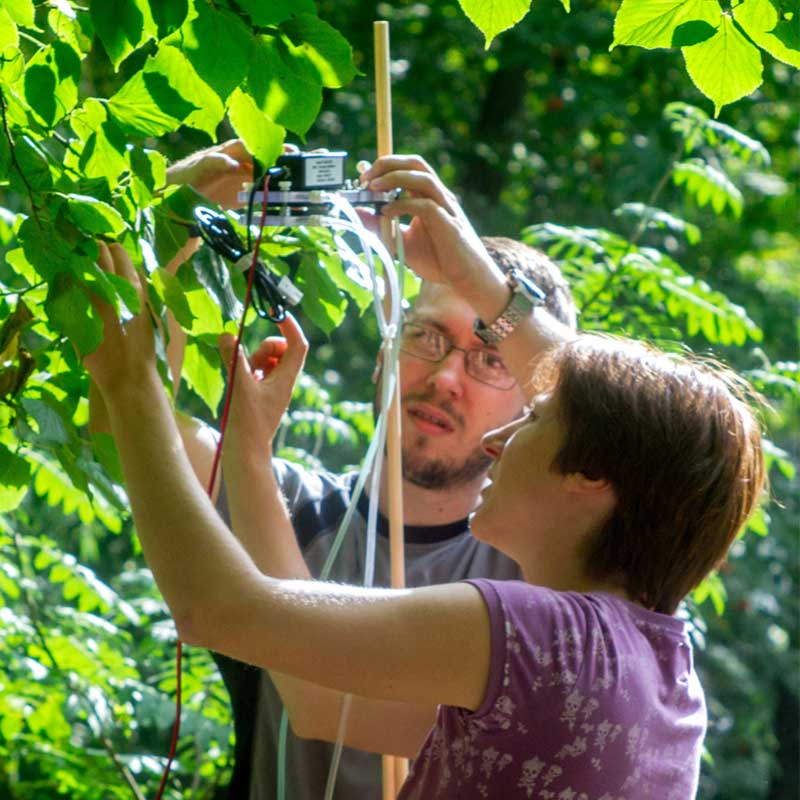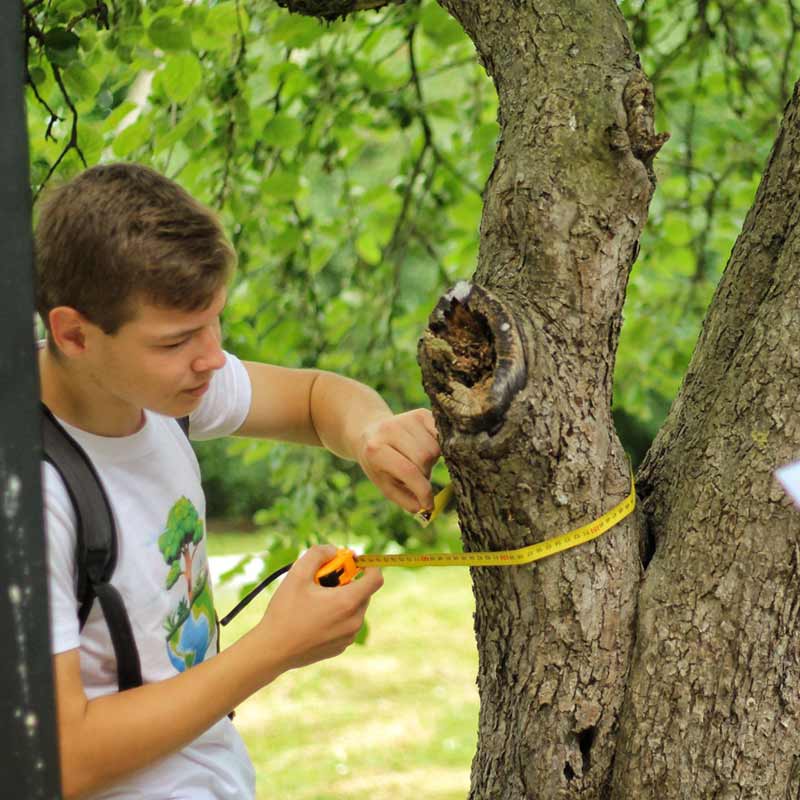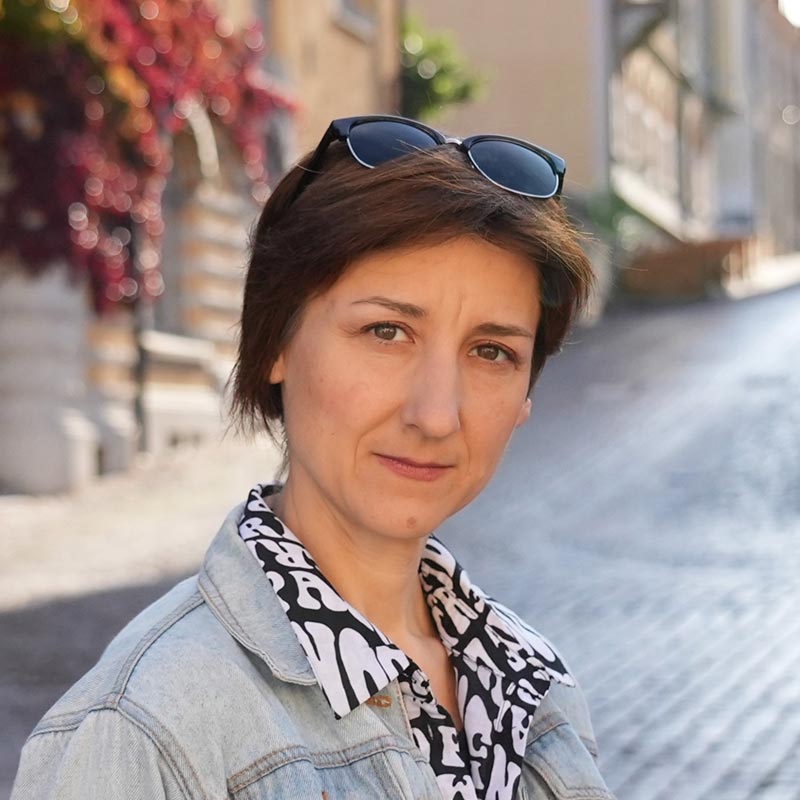 Oleksandra Khalaim, Ph.D. in Ecology and Environmental Sciences (2018), is a university teacher and researcher in the field of Environmental Sciences and Sustainable Development in Ukraine and Sweden. Her current research includes climate change adaptation and management of urban green areas, climate change education, and transformative learning methods in education for sustainable development. For the last 7 years, Oleksandra has been conducting a research line on ecosystem services of urban trees under heat waves. Since September 2019, she works at SWEDESD – Research and learning center for sustainable development and global health, Uppsala University.
Praktisk information
Kursen hålls via det digitala mötesverktyget Zoom. Programmet måste laddas ner, men är helt kostnadsfritt, instruktion hur man gör kommer att anges 7 dagar innan webbinariumet.
Vi rekommenderar mikrofon och webbkamera, men är inget obligatoriskt.
Är kursen fullsatt?
Om en kurs är fullsatt kan du anmäla dig till vår reservlista, ofta bokar vi våra föreläsare till fler datum och släpper dessa om det visar sig finnas ett behov. Anmäler du dig till vår reservlista kommer du få löpande information om kursen ges igen och när. Du står även först i kö om vi skulle få in en avbokning på ordinarie kursdatum. Reservlistan är inte bindande.